At Frankel, a well-prepared, carefully reviewed tax return is only one facet of our overall approach to quality tax services. Our philosophy is to maintain ongoing communication with our clients throughout the year. This personal approach enables us to recommend ways to reduce or defer taxes, advise clients of new developments in tax law, make strategic planning suggestions, improve financial reporting and plan for the future.
Productive working relationships are a critical factor in reaching our clients' goals. We enjoy an excellent rapport with our clients' management personnel, legal counsel, bankers, and other professionals who play an essential role in guiding our clients to financial success.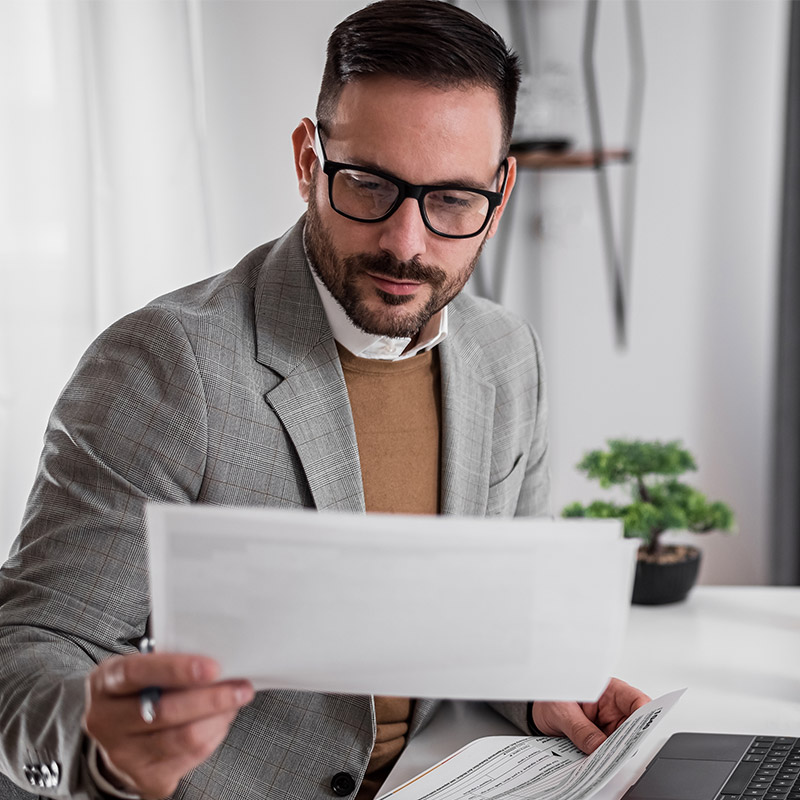 Our professional staff is noted for its expertise and innovation in the complex areas of individual, corporate, partnership, fiduciary, and estate taxation. We regularly consult with everyone from start-up business owners on the choice of entity type and methods of accounting to clients thinking of selling their business and the complexities involved in that process. As consultants in the areas of financial and estate planning, we can provide options for designing a financial or estate planning package that best suits your needs. We take the planning process a step further by helping interpret those options and devising a plan that will solidify your financial goals and bring them to fruition.
Personal financial planning
Federal, state, and local taxes
Tax minimization planning
IRA distribution planning
Personal wealth building
Retirement planning
Family and education
Charitable giving
Family succession planning
Estate tax savings strategies
Estate liquidity reviews
Estate and trust administration
Asset preservation planning
Tax Compliance General Planning
IRS examinations and appeals representation
Corporation and partnership returns
Individual and trust returns
Estate and gift returns
Sales and Use Tax
Exempt organizations
Business valuations
Corporate mergers and liquidations
Business reorganizations
Employee benefit planning
Business forecasting and projections
Tax research analysis
Research and development credits
Cost segregation
Our newsletter provides valuable insights into tax laws, financial reporting, and accounting best practices.
We help individuals and businesses make informed financial decisions and achieve their goals. Choose Frankel for peace of mind and financial success.